Early Years Open Day on 16th of Feb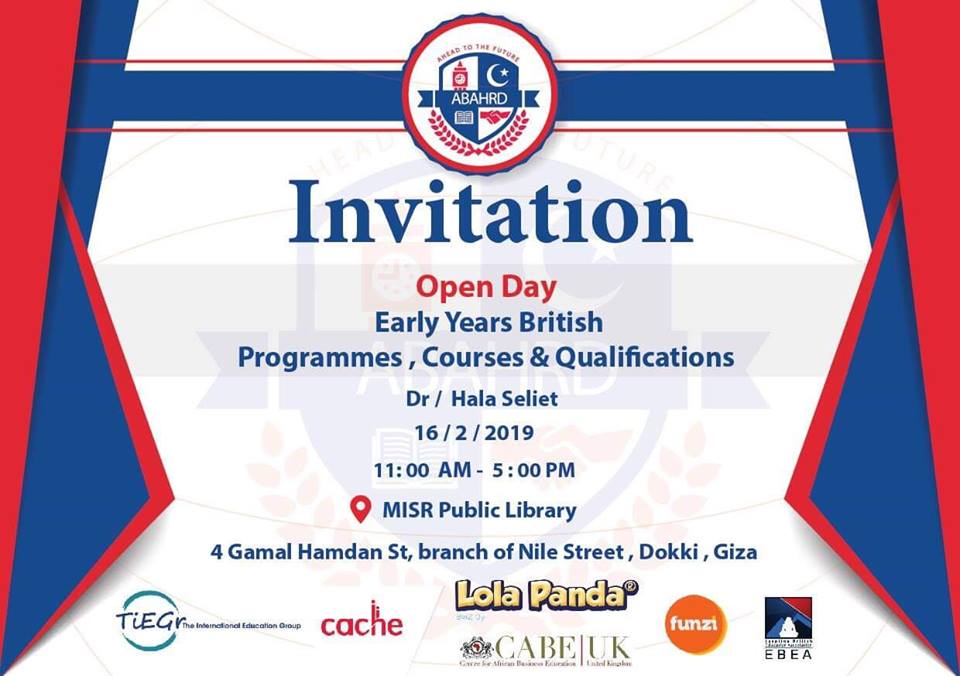 "Book to Attend the Open Day on 16th of Feb"
The day will demonstrate the details of Bespoke Early Years British Qualifications for teacher and leadership training.
The day will start at 10am and the fees of participation is only EP100 includive of the certificate of attendance.
The day will cover:
1-The CACHE Qualifications
2-CPD Training courses by British experts
3-Online resources
4-Online British short courses
If you are interested please see below methods of payment.
If you have any queries please don't hesitate hesitate to contact us.
Kindest regards